Hello!
My name is Sophie. I'm the creator of Mindful Hypnobirthing and author of three bestselling books. I'm also a practising hypnotherapist and doula with over 18 years of experience of hypnobirthing.
Whether you are feeling overwhelmed, a bit bewildered or just want to prepare mentally, this course will help you have your best possible birth.
I can teach you simple but powerful mindset tools to equip yourself for a positive birth and to adapt to the months that follow.
As a writer I take pride in my hypnosis for birth audio-tracks. There are audio-tracks to help with many different aspects of birth and if anything is not there, tell me and I'll write and record it! I have voice training from the London School of Music and Dramatic Art and am always told how soothing and calming my voice is.
You can just do the online self-guided course, or you can also choose to attend the drop ins or even ask me questions in the community group.
Change always begins from a single thought, are you ready to prepare for birth and unlock the power within you?
Explore the online course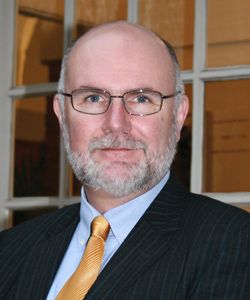 Dr Mark Porter
Consultant Obstetric Anaesthetist
"I recommend preparing for childbirth using techniques such as mindfulness to women in my care. The sensible practical techniques described in this book help reduce the fear and anxiety that often make childbirth more difficult and more likely to involve medical intervention."
Do you feel you lack the knowledge to feel in control?
What if I told you that you can feel more in control at your fingertips have everything you need to know to have a positive birth?
Using evidence based hypnosis and mindfulness based approaches, I'll show you how you can prepare your mind, body and baby with simple hypnosis and mindfulness tools that fit around your busy life.
You'll learn how to
reduce pain (some mothers report they wouldn't call it pain at all)
lower intervention
confidently and knowledgeably communicate
make choices with clarity
work with your partner as a team
reduce the risk of caesarean birth or support for a connected caesarean
have a positive experience that lasts a lifetime
ease into 4th trimester
Whatever stage you are at, you can learn tools that support your body, mind and baby.
Hypnobirthing Online
This is my online self-guided hypnobirthing. A huge amount of resources that are practical, easy to use and make you feel that you can do this! All my hypnosis tracks are included to help you feel calm and confidently in control.
I'm ready to feel calm and confident
1-2-1 Birth Support
We can go deeply into your fears, and hopes for the type of birth you want. Tailored techniques, affirmations and tracks for a unique offering. Live or online wherever you are in the world this is bespoke, confidential and powerful preparation.
I'd like to learn more about this.
Hypnobirthing Tracks
Hypnobirthing tracks are not all the same! Only a hypnotherapist can write true hypnosis for birth tracks which tap into your unconscious fears and build confidence from deep within.
Build confidence from the inside out.
Liz Villani author of Awakening
"Sophie is a fantastic hypnotherapist. Her intuitive skills and calming expertise bring out fundamental changes in consciousness and great results. I recommend Sophie's work for traditional ailments, but also try her for mind body spirit. Ground breaking stuff. She's also a lovely person!"
Can I work with you in person?
Do you do one off sessions?
Can you make me cluck like a chicken?
Is it all about being in trance?
Isn't all hypnobirthing the same?
Suzy Reading
Psychologist and author of The Little Book of Self Care
This is the resource on menopause that I've been waiting for. One that's informative, practical, and deeply compassionate. Sophie expertly guides us through the nuts and bolts of what's happening for us, demystifying menopause and empowers us with accessible tools that help us navigate this huge transition psychologically, emotionally and physically. A must read for all women.
Hypnobirthing Online
This is my online self-guided hypnobirthing. A huge amount of resources that are practical, easy to use and make you feel that you can do this! This includes a live monthly drop-in.
I'm ready to feel calm and confident
Professional CPD
Are you someone wanting to train in hypnobirthing or are you a wanting to train in menopause support? Have a look at the upcoming dates for courses.
I want to know more
Hypnocoaching
Book a session with me or buy one of my packages with tailor-made tracks for long term success. Whether it's anxiety, phobias, weight loss or sleep or IBS hypnosis can help.
I want to book sessions